This is part of what ought to be a consistent series about the teams eliminated from contention for the World Cup. It ought to be consistent, and I ought to be better about balancing work and personal life. Still, before we embark on another big year in international soccer it's nice to remember those we are destined to forget about in 2015.

There's a lot of them so we'll split it into two posts: this is the second post, devoted to those teams who won just enough to make this really hurt.
CONCACAF 3rd Round
168 Gotta go, Grenada (2014 Finish #155; -13)
Why They Lost:
Much as some might complain about the overly defensive and dull football we see now-a-days, a little bit of defense is rather valuable. Ceding six goals to Haiti and only scoring one thanks to a penalty made the Spice Boys a lost cause.
What We'll Miss:
Seeing the few remaining Spice Men from last cycles squad explain what the Spice Girls were to the brewing batch of 20 somethings coming up with Grenada.
167 Best wishes, Belize (2014 Finish #150; -17)
Ohh, that old time propaganda
Why They Lost:
If you think that Canada has it tough (what with being America's hat), just know that Belize has it even tougher. Claims that they're Honduras' belt buckle have a lot more menace to them, given long histories of Central American conflict, as opposed to the 200 years of tenuous peace between the US and Canada. I'm sure the Canucks were just trying to teach their fellow Commonwealthers how to deal with the angst...and snuck four goals against them just because.
What We'll Miss:
The CONCACAF poster boy for scoring for fun: Deon Macaulay, especially if we can put his name alongside Luis Suarez for top scorer in the tournament.
166 Ayo, Curacao (2014 Finish #149; -17)
Why They Lost:
With coach Patrick Kluivert at the helm, Curacao had a tremendous run of form, going undefeated in his first six matches. Unfortunately that Kluivertian magic ran out because Patrick Kluivert could not call up Patrick Kluivert to pick apart El Salvador.
What We'll Miss:
More Patrick Kluivert analysis!! PATRICK KLUIVERT!!!
165 And we'll be seeing you, Antigua Barbuda (2014 finish #128; -37)
Why They Lost:
The Brenna Boys were keen to keep the magic of their last run in a World Cup (when they made what it is now the 4th round), and the master work of their last round (when they piled on the goals late against Saint Lucia to win on aggregate). And while they had it in hand after a first leg win, and a first-half scoreless line, two late goals ended what they clearly wanted to be a recurring dream.
What We'll Miss:
Antigua/Barbuda's two captains, Josh Parker (at Red Star Belgrade) and Quinton Griffith (with USL's Charleston Battery) are strong, experienced, well capped and just 25 and 23 respectively.
164 Tot Gauw, Aruba (2014 Finish #192; + 28)
*NOTE: If you noticed Aruba in a previous Happy Trails, please return and see just how Barbados lost a game they won*
Why they lost:
After "winning" despite not scoring a goal in the last round, Aruba turned their attentions to a more home grown squad, trimming their Dutch league talent from 14 to 6. Still, they scored more goals than they had before...so maybe the magic touch will be an all Aruban line up
What we'll miss:
The eternal dream of being able to sing "Aruba, Jamaica, ooh I want to take you" with a group of ultra fans at a World Cup qualifier between the Beach Boys' rivals.
163 Adios, Nicaragua (2014 Finish #153; -10)
GOOOOOOLL ie!
Why They Lost:
La Azul y Blanco, won a great victory in Kingston, trumping the CONCACAF silver medalist on their home turf. But that don't mean a thing if you don't keep it together in your own backyard, losing 2-0 to fall 4-3 on aggregate.
What We'll Miss:
The chance to get Fox Sports and Fox News to cross promote with Oliver North as an embedded reporter with the Nicaraguans!
CAF 2nd Round
162 Tutaonana, Tanzania (2014 Finish #100; -62) -7 to Algeria +2
Why They Lost:
Tanzania forgot one of the most critical rules in international football: "don't lose 7-0 to Algeria".
What We'll Miss:
We were fans of Mrisho Ngassa before. We're still fans of Mrisho Ngassa. But when his national team only gives him two caps in two years...it's a little hard to feel the love.
161 A bientot, Togo (2014 Finish #106; -55)
Why They Lost:
The downside to having a golden generation that takes you to two world cups, is that eventually they get older and less golden.
What We'll Miss:
Emmanuel Adebayor's auditions to play somewhere...anywhere...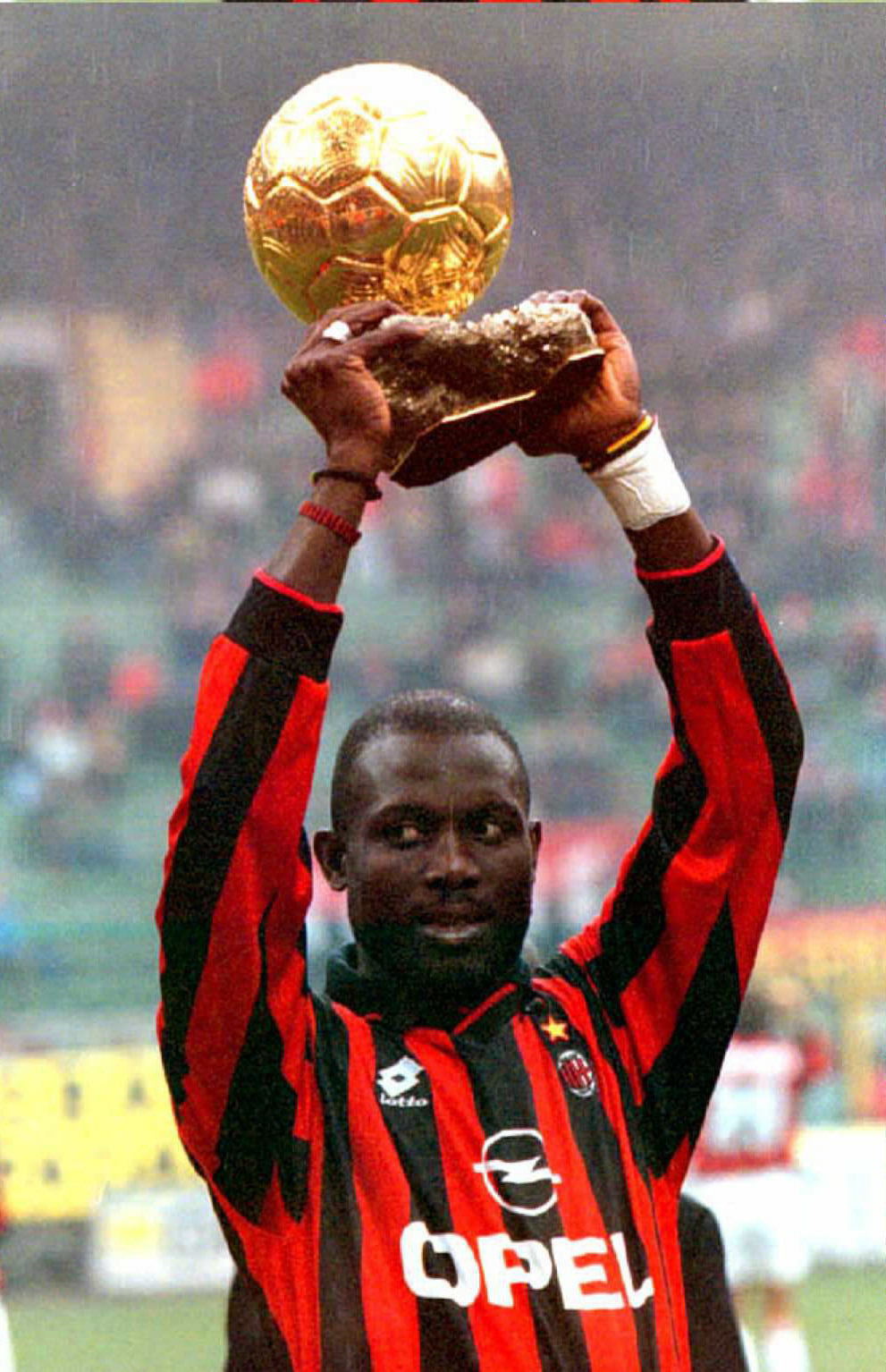 160 Later, Liberia (2014 Finish #107; -53)
Why They Lost:
The Lone Stars have been undergoing quite the change of late with 22 players being called up to experience national team life for the first time. Unfortunately, when you play Cote D'Ivoire and their years of experience, you get blooded and bloodied at the same time.
What We'll Miss:
Liberia recently called up George Weah Jr. (who did have 2 caps with the US U-20 squad), and the thought of the former World Player of the Year coming with orange slices is kind of nice.
159 M'asselema, Sudan (2014 Finish #113; -56)
Why They Lost:
The Falcons of Jediane struggled to do one critical thing against Zambia: score.
What We'll Miss:
Omar Al-Bashir has been downgraded to number two on the list of tyrannical Bashirs around the world. It would be nice to rub his nose in that a little longer...if it didn't involve, you know...allowing the other awful Bashir to continue being awful.
158 Nangalapo, Namibia (2014 Finish #103; -55)
Why They Lost:
Like Liberia and Sudan, Namibia dropped three goals to their rival this round (Guinea), as the old saying goes: live by Willy Stephanus, die by Willy Stephanus
What We'll Miss:
There's a whole lot of crazy FA Logos out there, and it's a little comforting to find a few understated classics out there.
Why They Lost:
Les Menas (or the Gazelles if you prefer not to speak French) got a tremendous result with a draw in Cameroon, but dropped three goals in the first leg at home to seal their own fates.
What We'll Miss:
A favorite of ours from last cycle, Amadou Moutari, has excelled for Anzhi Makhachkala since he moved there two years ago, earning promotion and keeping them just above the drop zone.
Gelson hoping for a ride to prom
156 Enda Nawa, Angola (2014 Finish #104; -52)
Why They Lost:
That old cliche about scoring too early was proven all the more accurate when they scored their only goal of the tie, in the second minute of the first match. After that...South Africa kept tacking on.
What We'll Miss:
That goal scorer? 19 year old Gelson, the future of Angolan soccer, particularly since the past of Angolan soccer has pretty much headed home.
155 Murabeho, Rwanda (2014 Finish #111; -44) -3 to Libya +1 (Libya Lowest team left from July ranks)
Why They Lost:
The Wasps are one of the youngest, and most intriguing teams of the moment. They've been rising in stature through the last several years with a young and growing squad. They were favored in their match against Libya, but after a penalty in the first game they were on the back foot. And Libya was able to capitalize on a desperate Rwandan squad in the second half to put it away.
What We'll Miss:
Four years is a long time to wait for Rwanda to get back in action, that's where keeping up on other African competitions will pay off.
154 Adieu, Chad (2014 Finish #162; + 8)
Why They Lost:
Chad very nearly pulled an upset of the early stages having taken a 1-0 victory over Egypt in the first tie (even though the Pharaohs hit them hard in Chad a month before). But four goals int he first half in Alexandria to start the second leg ended any hopes Les Sao might have had.
What We'll Miss:
Le Mond Francophone. Chad has 20 of its 22 most recent call ups playing in one of 6 French speaking leagues around the world. That's a lot of haute cuisine.
153 Veloma, Madagascar (2014 Finish #161; +8)
Why They Lost:
Everything was copacetic in Antananarivo, the Barea scored two in the first half to grab an early lead. But it wasn't enough to win the first 45 minutes, and Senegal scored 5 in the remaining 135 to take it by a seemingly comfortable 5-2 margin.
What We'll Miss:
Madagascar's second goal scorer was Njiva Rakotoharimalala, and as awesome as that name is to say, it's still not quite as good as his fellow midfielder John Baggio Rakotonomenjanahary...seriously, Roberto Baggion might be the more legendary athlete,
Le Comodore du Comoros
152 Namkwaheri, Comoros (2014 Finish #166; + 14)
Why They Lost: Comoros started well with a draw at home with the now perennially problematic Ghanaian squad, but you can't really stop the Ayew boys, you can only hope to contain them, and so it was with Comoros as well.

What We'll Miss: I invariably relate Comoros with Comodores...so there's that little amusement gone.

151 Sala Kahle, Swaziland (2014 Finish #169; +18)
Why They Lost:
At some point you might assume that the mightiest teams were playing back a bit, waiting for the home leg to seize the advantage. Yet again the underdog got a draw to start, and yet again in the second leg, the top flight squad took the advantage. So you could say Swaziland lost because they got played by the system.
What We'll Miss:
If the mayors of teams in national championships make wagers on who will win, it would be nice to see the King of Swaziland bet the Queen of England on a match (particularly as it would add just enough pressure to get the English to scuffle).
150 Ma'as salaama, Mauritania (Did not enter in 2014)
Why They Lost:
Tunisia tallied a pair of 2-1 wins both home and away, as untested goal keeper Brahim Soulemaine yielded four to four different scorers.
What We'll Miss:
It's a shame that the Maruitania First Division doesn't get much air time in the states. Reigning champions Tevragh Zeina can boast of having a midfield full of national team selections.
149 Dehna Hunu, Ethiopia (2014 Finish #38; -111)
Why They Lost:
Maybe the thrill of their epic run last time around was bound to beget a hangover. Maybe they were worn down from their first round victory. Maybe Congo was just better. Whatever the case there will be no repeat for the Walia whose crashing defeat may make them the biggest drop from one cup to the next.
What We'll Miss:
The audacity and fearlessness of Getaneh Kedabe, notching two of the team's four goals this round and showing why (at age 23) he's entrenched at the top of the Ethiopian scorer sheet.
148 Kwaherini, Kenya (2014 Finish #108; -40)
Why They Lost:
Kenya nearly knocked out the other epic story of underdog overachievement from 2014 when they took the first leg against Cape Verde. But ceding
a brace to Heldon Ramos
back in Praia, swung it back towards the Blue Sharks
What We'll Miss:
Kenya's president and vice president have had to face questions from the International Criminal Court...so our decision to invest in Kenyan sports tv rather than Kenyan CourtTv is looking like less of a winner.
147 Magha, Equatorial Guinea (2014 Finish #102; -45)
Why They Lost:
The "National Thunder" has been riding high since their fourth place finish in January (you know...
the super sketchy one
filled with accusations of human rights violations, referee bribes and a semifinal riot?). But the heavily favored Equitorians were bounced by everyone's oft-forgotten old giant of African football: Morocco...maybe because they could bribe/riot their way to victory?
What We'll Miss:
Teodoro Obiang. Of all the ass-hatted dictators who use football to supplement their hold on power among lower classes, you are surely one of them.
146 Salang Sentle, Botswana (2014 Finish #69; -77)
Why They Lost:
The Zebras ousted Eritrea in the first round and took a 2-1 lead into the second leg with Mali. But the 2-0 loss in Bamako was enough to end their run.
What We'll Miss:
Have you seen these jerseys? I mean...seriously...have you seen them? Zubas are ready for a law suit!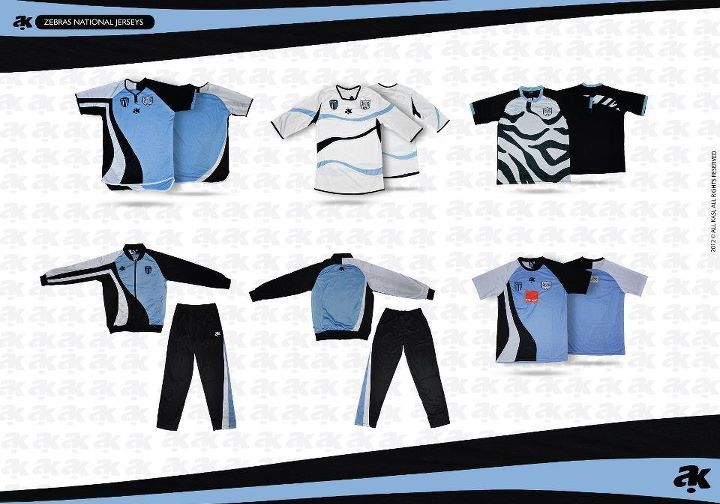 145 N'gasaka, Burundi (2014 Finish #163; +18)
Why They Lost:
Fiston Abdul Razak can do many things. He got Burundi past Seychelles, and nearly got Les Hisrondelles back into the end of their tie with DR Congo. But he cannot stop shots...yet...
What We'll Miss:
We sadly don't know many guys named Fiston.
Why They Lost:
Like so many teams, Benin couldn't finish off an early lead with a win or draw on the road when they needed it. As consolation, they did lose to Burkina Faso, perhaps the most deserving team yet to make a World Cup.
What We'll Miss:
Every time I look into Benin there's another random factoid to amuse me. Their team nickname is "The Squirrels" seriously!!
143 Adeus, Mozambique (2014 Finish #112; -31)
Why They Lost:
After 180 minutes Mozambique and Gabon were knotted at 1. So they played extra time, and were still tied. So they kicked penalties, and when gifted a golden opportunity when Malick Evouna missed, Luis Miquissone AND Clesio Bauque both misfired. That was all Gabon needed
What We'll Miss:
Deriding Bauque. After all, he just got promoted to the Benefica A Team, so maybe there will be another chapter in his story.