I posted this blurry, unsatisfying video that walked through all the teams that had been ousted, please spare me the singing critique that's not what this is about.
Instead let's look at the teams who did the best job of over/underperforming to their FIFA Ranking
To be sure there are some flaws to my methods. I eliminated people chronologically, giving more credit to teams who powered through many rounds of difficult competition rather than those who ran up the score on the San Marino's of the world.
With that in mind, here are the top 5 over achievers club
Andorra + 112
Ethiopia +98
San Marino +84
Lebanon +82
Iceland +81
Everybody loves Gylfi
Okay, take out the "mathematical elimination in 2012 club" of Andorra and San Marino and you have three of the best stories of the tournament. Ethiopia (coached by a part-time high school gym teacher), Iceland (buoyed by one phenomenal Gylfi), and Lebanon (the only team in Asia to make it through three rounds of competition).
Here's our two best over acheivers of the finals themselves
Ecuador +51
Costa Rica +50
Yes Enner, I'm praising you again...
Not surprising that the Ticos were here given their astonishing run to the last 8, but bear in mind that Ecuador was an even longer shot to make the cup Finals languishing outside of the top 64 teams in the world. Yes, if FIFA had done away with qualification and just taken the top 32 teams...even if they had held a separate consolation tournament for the next 32, Ecuador would STILL be sitting at home, pretty good especially given that they were one stoppage goal miracle for the Swiss away from the final 16 themselves.
Meanwhile here are our underachievers in chief
Serbia -50
El Salvador -54
Trinidad And Tobago/Haiti -55
Scotland/China -56
Syria -77
Serbia gets special mention as the World Cup team from 2010 that dropped the farthest (even though North Korea got eliminated first, they began their descent much sooner than the Serbs). The underwhelming North Americans were compensated for by one big overachiever (see the Costa Rica note). And Syria, well, technically they were eliminated for fielding an ineligible player, but I'd guess that civil war had a little something to do with their poor showing as well.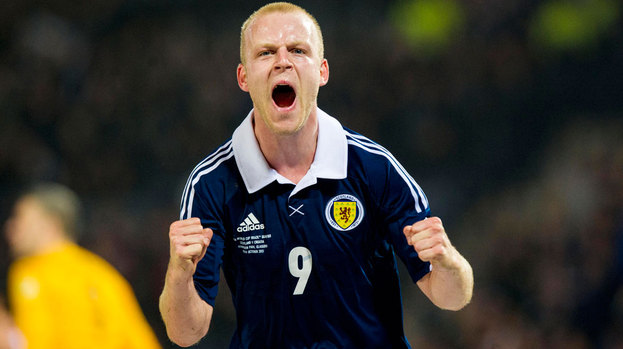 We believe it too Steven
Meanwhile Scotland and China have absolutely no excuses. They had money, they had time, they had organizations behind them and they crashed and burned. The tartan army was irrelevant after about half their matches, and dreams of China asserting their dominance have been pushed back another four years. (For the record though, I'm plumping for Steven Naismith to guide Scotland back)
So what does all this mean: simply this--as we get set to embark on another four year cycle of the World Cup and all the qualification falderal that goes along with it: do not forget the teams you don't see every day. Don't exclude teams that don't dominate the Champions league rosters or give extra favor to those who do (if that were the case, Serbia would be in and Costa Rica out...I think we're all grateful to watch Los Ticos rather than the Serbs). It's a long road to Moscow and you'll be consistently surprised along the way as some times rise and others fall.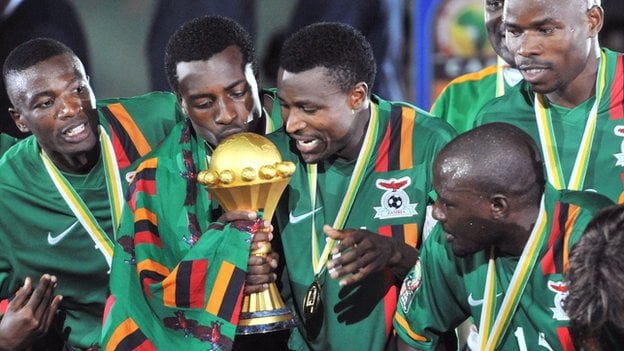 Copper Bullets may be dreaming of a
different trophy...
Also it allows for some totally random and not at all viable predictions:
Whose in the same sweet spot that saw Ecuador and Costa Rica rise up? How about these names: Ireland, Zambia and Oman.
And as for the long shot set to emulate near misses Ethiopia, Lebanon and Iceland? Is it too early to think that Antigua and Barbuda or Malaysia could take that vital next step?
But the potential disasters in waiting? Well...it could be literally anyone...but I don't know...Turkey may be the next cautionary tale.