Nickname
: In a shot across the bow to Mexico, Ecuador also wants to be known as "The Tricolor", though they will go by
La Tri
rather than "El Tri...allow your gender presumptions to run wild.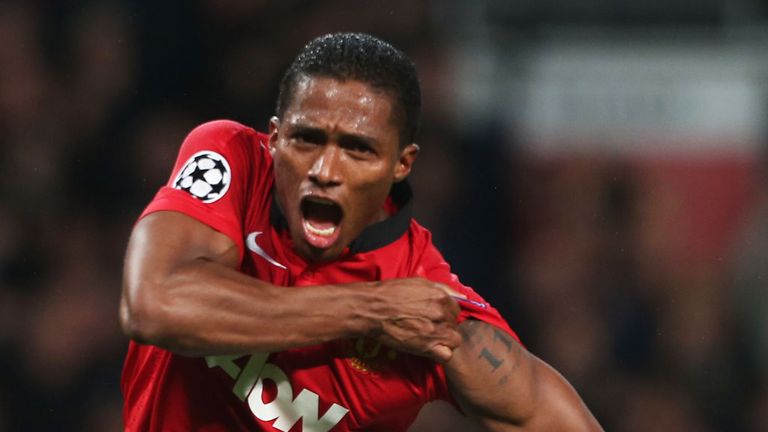 Star:
Streaking down a wing can get you thrown out of a stuffy museum, or it can get you the praise of a nation and a contract with Manchester United. Fortunately,
Antonio Valencia
chose the socially acceptable one. As Ecuador's captain, he'll slightly less pressure than fans of the Red Devils can pour on, hopefully leading to both effective creation and potential finishing.
Hip-Star:
We'll go with the Barcelona defender,
Juan Carlos Paredes
...what's that? You haven't seen him in any Barcelona matches? Oh, I'm sorry, I mean the defender at Barcelona in Guayquil, Ecuador. I'm sorry, I thought you said you were a football fan. Anyway, he's one of the most experienced Ecuadoran defenders and will be responsible for shutting down strikers from Switzerland and France. And a defender defends the goals and goals can win you the match, okay?
Mile high is for suckers
X-Factor:
Altitude
is always in Ecuador's favor when they play at home in lofty Quito (the highest national stadium in the world), but down on the flats of Brasilia, Curtiba and Rio they'll need to rely on the
inspirational model
of striker Christian Bénitez, who died in a car accident during qualification (a death that one of my students sincerely believes occurred to stop little Ecuador from stealing the thunder of the bigger more renowned South American powers).
Coach:
Reinaldo Rivera
is another coach to graduate from the Colombian school of coaching development, and like his fellow coach Jorge Pinto (of Costa Rica), he's finding greater success abroad than at home. Moving up from not qualifying with Colombia, to qualifying with Honduras (also drawn into Group E) to being a favored side in Ecuador.
History:
Quito hasn't always been the monumental home field advantage it has become. Once upon a time, Ecuador
was one of the whipping boys
of South American soccer, waiting until 2002 to book a ticket, and fought their way through a tough Group A in 2006 to get the country's first (and so far only) trip to the knock out rounds.
Food:
While Ecuadorian meals tend to revolve around two courses (the soup and the meat). And while the heat of the summer months might be intimidating, we're hoping to find a solid recipe for
caldo de leche
(or creamy vegetable soup).
Fool:
While president
Rafael Correa
has has some success and economic growth without succumbing to the South American tendencies for Chavism, he also has a tendency to crack down on dissenting journalists and invent conspiracy theories about US destablization around public protests.
Best Case:
Valencia's pace combined with motivated striker corps attempting to replace the loss of Bénitez push Ecuador past the lackluster European Swiss and French. Uruguay admits to having the striker killed and punishes themselves by losing all their matches.
Worst Case:
Brazil isn't Ecuador (meaning the pitch doesn't play to their strengths), and Ecuador isn't Brazil (meaning the team isn't nearly as talented as their powerful neighbor). They fold up shop quickly against the Europeans, and end up drawing with also rans Honduras. Uruguay laughs maniacally and plots another "accident" for Valencia.
My prediction:
Setting aside all the conspiracy theorizing, Ecuador could well qualify for the next round from this group. It will come down to how much they can get out of their matches against Switzerland and France. While they might get six from them in Quito, in Brazil one's the most they can manage
(3rd place in group--4 points
)
Added Bonus
: In case anyone wonders if you can effectively combine Pan Flute and rap music, here's Las Nin with "Maki Purarishan"