Nickname:
Best known as
The Selaçāo
or ("THE" Selection), Brazil is hoping to also build them selves from Pentacampões (
Five time champions
) to Hexacampões (
Six time champions...I think
)
Star:
Brazil rarely lacks for high profile stars, this year the name on everyone's lips is
Neymar
, he of the floppy hair, record breaking transfer to Barcelona, soaring results at last year's confederations cup and national attention. Of course, every four years there's a Brazilian star set to dominate the world (Ronaldo, Ronaldinhio, Kaka...) but they don't always come through, and Neymar will have to do a lot to come through
Gustavo asks us not to mention him
as that would be spoiling the
small club atmosphere of his fanbase
Hip-Star:
It's hard to name a Brazilian who isn't famous, but at the same time, given the depth of the squad, it's pretty easy to name someone most other people haven't heard of, thereby burnishing your credibility as a totally superior footie fan. We suggest you talk up
Luiz Gustavo
since he 1) plays for an underreported German team; 2) will have a lot to do as back up playmaker in the midfield if any team manages to contain Neymar; 3) has two names...and the whole "Brazilian-stars-have-one-name" thing is totally played out.
X-Factor
: There's one thing that can undo any Brazilian team:
the press
. If you don't know how the Brazilian press treats the Brazilian national team just think of all the Japanese reporters who mobbed Ichiro Suzuki, and multiply it by the typical Super Bowl media day. Obsessed doesn't begin to cover it, and playing at home? It's going to be brutal.
Coach:
Luiz Felipe Scolari
looks like he should be debating the cost-benefit analysis of a new button on remote controls, or quietly telling you to bring your date home before curfew (or impersonating Gene Hackman for a living) But he's actually one of the most prolific coaches in recent memory, getting Brazil to win the 2002 World Cup, pushing Portugal to their best ever results in 2004 (2nd in Euro) and 2006 (Semi-Finalists). A bad run at Chelsea nearly torpedoed his reputation (
over-reactionary British fans? Well, I never!
) but since returning to Brazil he has gone back to crushing it all over again.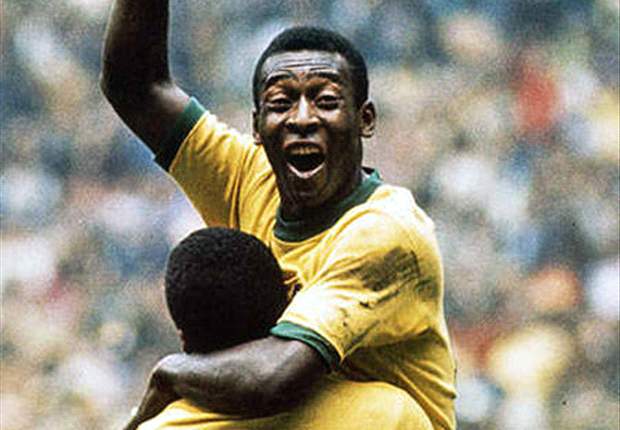 History:
Brazil is to World Cup History like Meryl Streep is to Oscar History, always there. And while there will be a lot of time this summer devoted to the long ago history and the glory days of
Pelé
(still the best known soccer star in world history), they've won twice more in the past twenty years. But in the past 8 it's been largely disappointing sleep-walking group play and quarter-final disappointments.
Stuff the goal...stuff your face
Food:
We could talk about the
Caprihina
or the
Feijoda
stew or really any massive sampler of meat. But since we expect a lot of Bazilian celebrations the best food may be the fudgey truffle Brigadeiro. Perfect for parties, privacy and endless gloating
Fool:
We have nothing but respect for
Dilma Rousseff
trying to lead an enormous country through a second boon, while staving off comparisons to her more popular predecessor
Lula da Silva
(who got her into the protest mess by lobbying for both the world cup and Olympics so vigorously). But obviously, if the World Cup goes poorly she's going to get all the blame. If it goes well, she's going to get all the blame for not doing more for the impoverished people who need roads, bus fare and schools more than futbol victories. (Though, ideally, they'd like to have both.)
Best Case:
They play like Brazil. The rest takes care of itself.
Worst Case:
Like the Springfield Nuclear Plant Softball Team, the entire starting 11 succumbs to bizarre injuries: Neymar vanishes into time and space, Hulk suffers acute radiation poisoning (
oh the irony
), David Luiz suffers from gigantism due to over use of nerve tonic. Fielding an entire team of backups, they still get to the quarterfinals.
My prediction:
I tried. I really tried. I really
really
tried to find someone who could beat Brazil, and avoid being yet another predicting their inevitable triumph (especially since the last times I've predicted their triumph I've gotten badly burned) but, I just don't see it. They'll play well early and the longer their run goes, the more momentum they build as the tournament progresses. The more momentum they have, the more likely I think they are to grab the Cup.
Winners.
Added Bonus
: Brazil has a tremendous Hip-Hop scene, and it's high time we feature a lady so here's their representative in the World Cup of Hip Hop:
Flora Matos
with "Mundo Pequeno"