Nickname
:
Team Melli
is not a pro-muppet meme...it's the common nickname (meaning just "The National Team"), others like "The Lions of Persia," but
Melli
almost sounds cute, just the thing for a shockingly strident Iranian squad.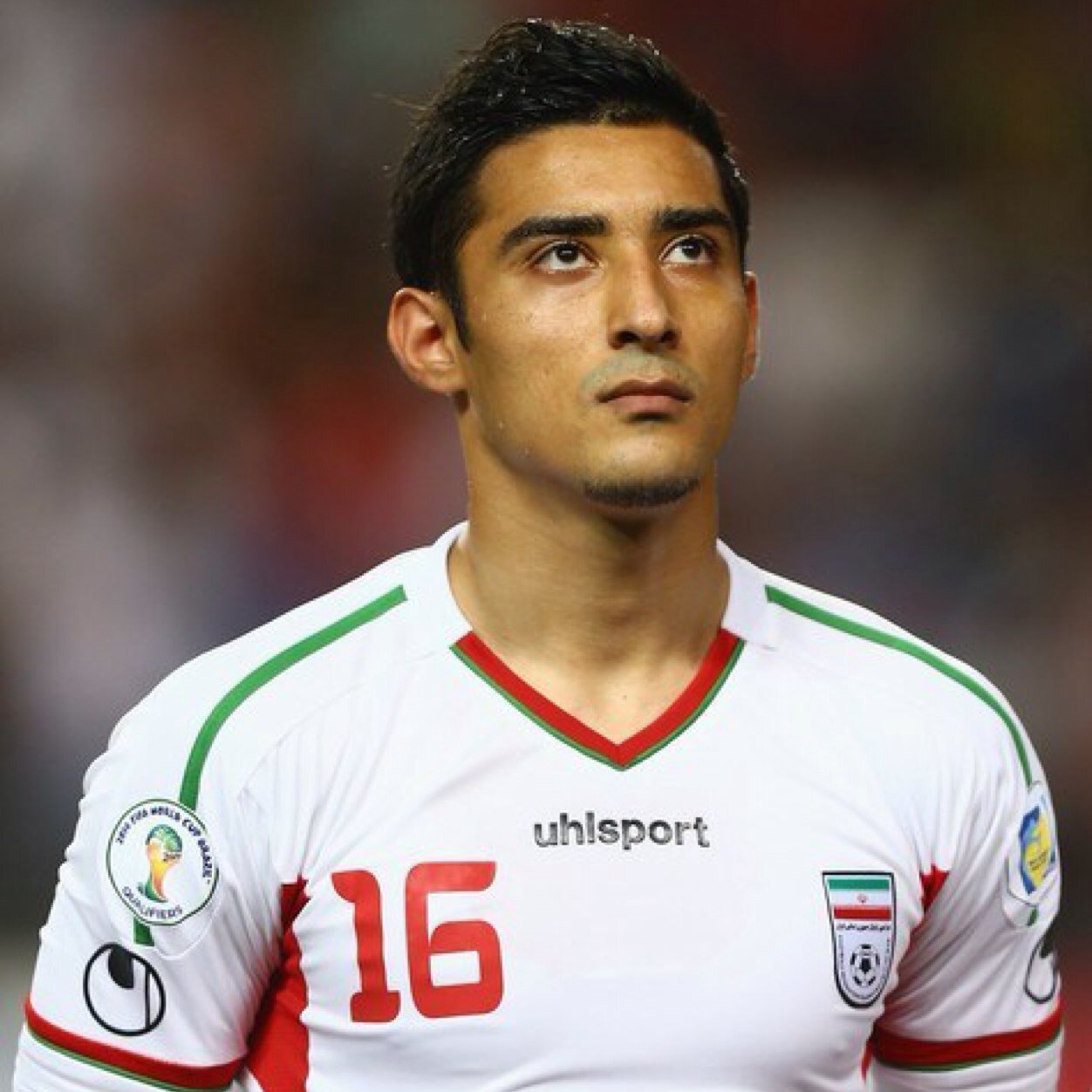 The Gooch
Star:
The fastest rising star in the Iranian futbol firmament is easily
Reza Goochannejhad
. Formerly a Dutch junior international, his swap to the Melli, has paid off with 9 goals in 11 caps. Boosted from the Belgian league up to Charlton Athletic, he's the closest thing to Iranian legend Ali Daei as we're likely to see for a while.
Hip-Star:
While the Iranians have mostly given into the fad of foreign bred/based players, there are still those who practice and train year round in the Persian sands. Notably a hard-nosed, veteran, localized defense that allowed just seven goals and did it all without the precious fanfare of international media. The heir to the defensive throne is unquestionable
Ehsan Hajsafi
, who debuted for the national team at 18 and has been a stalwart since...not that you would know him, obviously.
X-Factor:
Famously
isolationist
you have to wonder just how Iranians will deal with this decidedly foreign-flavored team. Sure there have been moves to globalize Iran's standing in the world, thanks in no small part to president Hassan Rohani, but there's just as much desire to pull away and prove an imperial dominance in the region that a diasporic team can't do. So are players going for the glory of sporting dominance, or the mother land?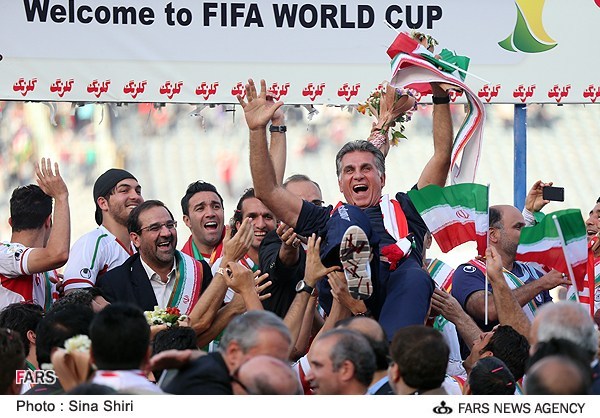 They don't seem to isolationist to Carlos
Coach:
After some ill advised dalliances as a head man in New York and the UAE,
Carlos Quieroz
refined his skills under the tutelage of Sir Alex Ferguson. A trip to South Africa with Portugal was unsatisfying for those in Lisbon, but those in Tehran salivated at the chance to sign him up. Who cared if Portugal only scored against North Korea? Iran, needed defense, and Quieroz has provided all that and more. Whether or not it pays off in Brazil has yet to be seen.
History:
The team's best glory days (when
they dominated Asia from 1968-1976
) are long gone, but they have made a habit of being a thorn in the sides of others, drawing with Scotland in 1978, beating the hated US in 1998 and bedeviling Mexico for 45 minutes in 2006. Who they foil this time will depend on just how long they last.
Food:
Continuing my quasi-vegetarian kick, I'm curious to try out
Kuku
, a combination of eggs, greens and herbs...or really, just herbs with a little egg to hold it all together. Persian fritatta, bring it on.
Fool:
I'm an American, so what would this post be without a shot at the
Ayatollah Ali Khameni
who avoids all the hassle of engaging in debate, preferring to "correct" mistakes of elected officials whenever the mood strikes. Good luck selling that one to FIFA refs.
Best Case:
The defense is as good as advertised, stifling the entirety of Group F long enough for Goochannejhad to knock in a couple for at least one win and a stunning berth in the second round. That's where they wrong foot an overconfident France and hold Ronaldo scoreless for 60 minutes in the
quarterfinals
before the golden boy takes his revenge on his old boss.
Worst Case:
Both the defense and the counterattacks are left on the Copa Cabana beaches where the newly liberated national team sees thongs as a blessing rather than a curse.
Washing out with zero points,
no one goes back to Iran, and all of John Kerry's work on a nuclear deal goes *pfft*
My prediction:
Call me crazy...[
pauses to be called crazy
] but having followed Asian qualifying closely, I was impressed at the defense of Iran. As much focus as goal scoring gets, the World Cup is often a war of attrition, and few sides are better suited to that war than Iran. I think Carlos Quieroz's crew won't score much though "Gooch" will help, but they'll let in even less, and with a divided Nigeria and inexperienced Bosnia, I have them as my second shock team in the next round. (France will eat them alive...but hey...it's a good run)
Round of 16 (2nd in Group--6 points)
Added Bonus:
For a group that owes their musical genre to American Hip-Hop,
Zedbazi
sure does a fine job of admonishing us, here's their offering to the World Cup of Hip Hop "Irooni e LA" (Iranian in LA)